Inaccuracies in conservative propaganda reach back to the biblical period and through the present regarding climate change and other issues. Within the scope of this paper and my project, I have chosen to address the misinformation that concerns our nation's "Founding Fathers" of the Revolutionary War period, as it is so central to our national identity.
The state of Texas provides a recent example of this politically motivated indoctrination process. On November twenty-first of 2014, the Texas Department of Education approved new public school textbooks. A list detailing some of the inaccuracies found in these texts, as compiled by The Texas Freedom Network, is included in the illustrations menu, along with my illustrations for each topic.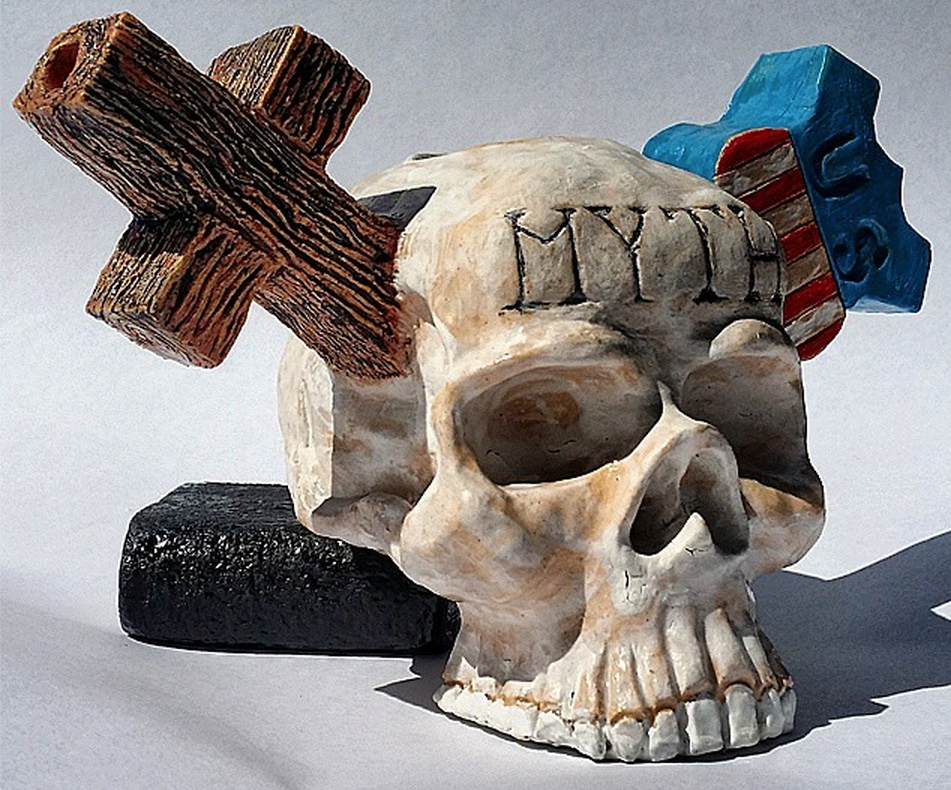 The Myth of Separation of Church and State, terra-cotta teapot, Bryan Anthony Moore, 2015.